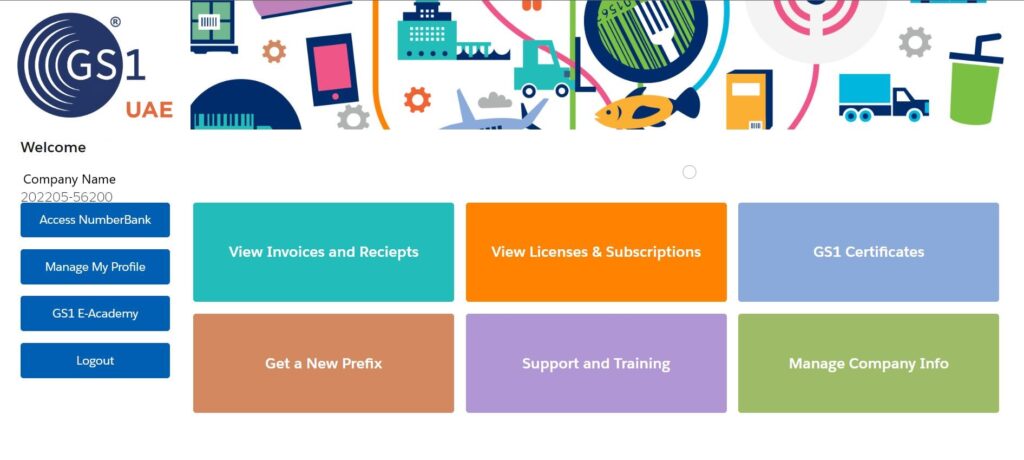 We are excited to announce the launch of our new community, My GS1! With My GS1, everything is now at your fingertips under one central location, and as a result all your GS1-related needs have been streamlined.
Through My GS1, you can view and download your GS1 invoices and receipts, view your GCP, GLN and GTIN licenses and subscriptions, and download your GS1 certificates for these ID keys. In addition to directly accessing the Numberbank to manage and generate your barcodes, you can also get a new prefix through My GS1 if you require more barcodes.
Other features of My GS1 include our new GS1 e-Academy where you can find a large catalogue of courses, as well our FAQs and Guides to help you navigate through any questions you may have. If you need to manage or update any of your contact or company information with us, you can do so on My GS1. For any further support you require, you can also directly contact us through the community.
You can also access My GS1 easily through our website by clicking on the 'My GS1' button at the right on the top bar. We look forward to having you onboard My GS1!