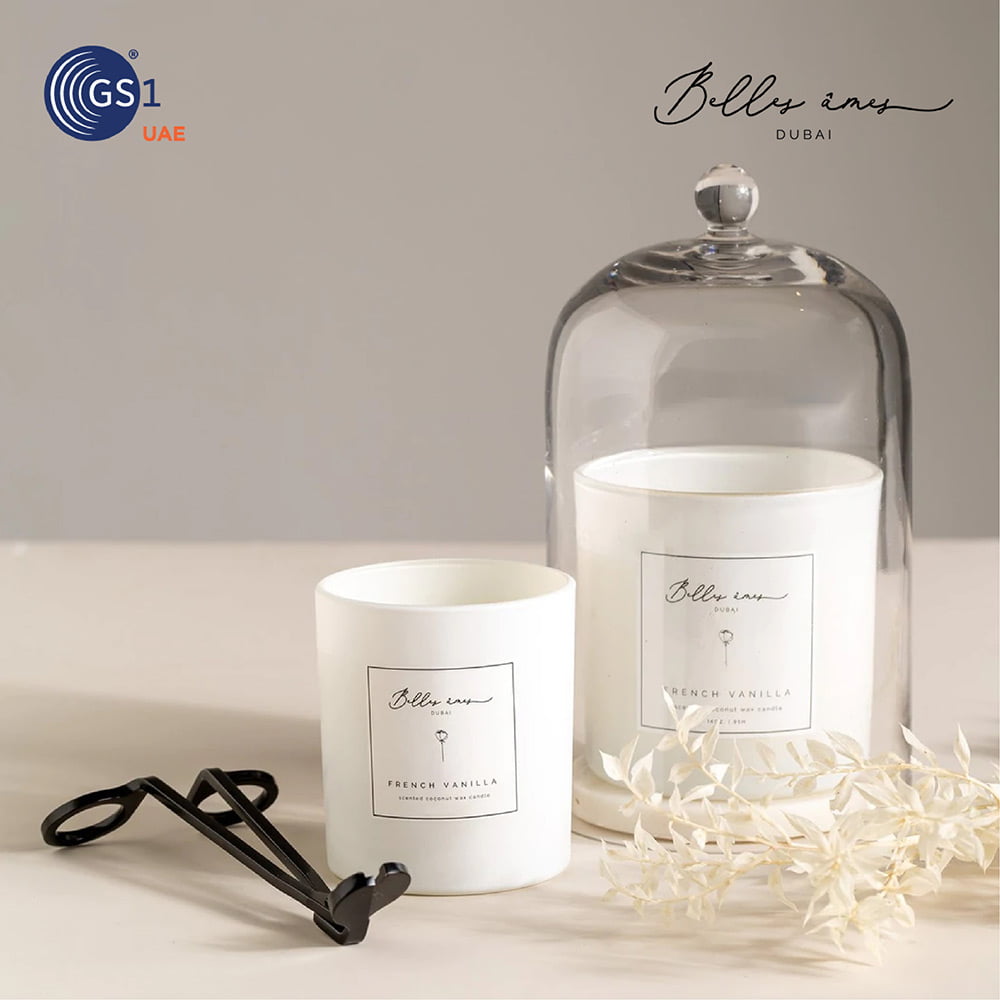 Belles Ames ('beautiful souls' in French) is a handmade fragrance brand that creates candles with a nostalgic touch through their exquisite scents. With beautiful designs and hygienic ingredients, the company produces luxurious candles at affordable prices. The company uses 100% organic blends of coconut wax, vegetable wax for an eco-friendly clean burn and is lead-free from paraffin, petroleum, palm, soy, beeswax, and synthetic additives. The brand carefully researches and selects every fragrance to ensure the ingredients are free from health hazards, making them safer to burn in customers' homes.
Based in Dubai, their designs are as elegant as their creation process, as each of their candles is wicked, poured, and labeled by hand by their in-house team of artisans. And as much pride as they take in the craft of candle making, they are committed to keeping their products cruelty-free and 100% vegan.
GS1 UAE is honored to be a part of Belles Ames' mission to create chic and timeless scented candles to lift the moods of their customers with premium, clean, and safe ingredients they can trust.
Read more about Belles Ames here: https://bit.ly/3hze29W