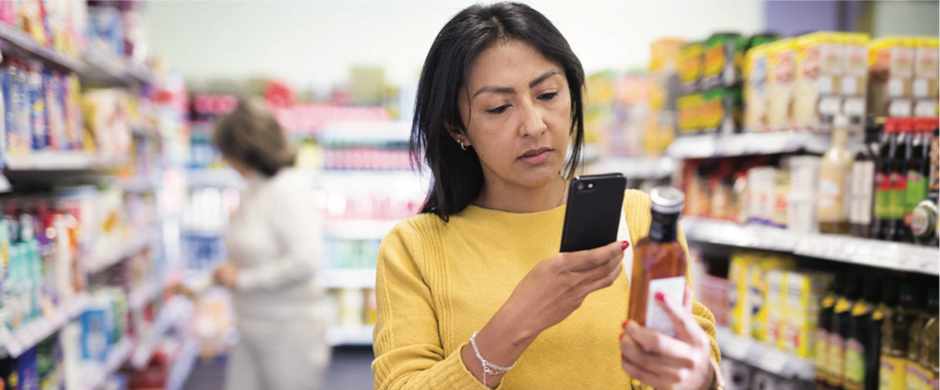 For almost 50 years, the foundation of our work has been to provide unique identification through the barcode, with the GS1 GTIN (the barcode number) and other supply chain standards, ultimately benefitting consumers and patients.
In order to continue on this path, our vision today is to empower the digital transformation of industry. To do that, we must ensure that all GS1 identification keys and links to other sources of data associated with those keys are present in trusted, neutral, authoritative digital registries.
When all physical products are uniquely identified with a barcode number, brand owners and manufacturers can be confident that their items will be represented in the digital world just as they are in the physical world. Industry will see better operational efficiencies, such as reduced time to market and smoother logistics and supply chain processes, as well as better consumer transparency, a reduction in counterfeits and more accurate product information.
The GS1 Registry Platform
In 2019, after in-depth consultations with a large and diverse group of brand owners, manufacturers, retailers, solution providers and other industry representatives, as well as our own GS1 Member Organisations (MOs), we developed a data services strategy and immediately began to work on the GS1 Registry Platform.
The GS1 Registry Platform is a cloud-based repository of Global Company Prefixes (GCPs), GS1 Identification Keys such as Global Trade Item Numbers (GTINs or barcode numbers) and GS1 Global Location Numbers (GLNs), each accompanied by a minimum set of data attributes and links to other sources of data.
Brand owners upload this data via their local GS1 office, and they are ultimately responsible for the information they provide. In addition, a range of structural and completeness checks inside the system ensure that the data added is of the highest possible quality.
No matter how big or how small a company is, no matter whether they have a thousand products or just a few, no matter where they are in the world, the GS1 Registry Platform ensures that their information is available globally.
With our Registry Platform, GS1 provides industry members with a neutral, authoritative and global source of information where they can verify basic data about products. The GS1 Registry Platform is also the foundation for user-centric, easily consumable and simple services, built on global standards that are open and easy to integrate into external systems.
Verified by GS1
Of course, these registries are only meaningful if organisations can access and use the valuable information they contain – and that's where Verified by GS1 comes in.
Verified by GS1 enables retailers, marketplaces, customs officials, solution providers and others to verify product information and company identity by querying the GS1 Registry Platform. Verified by GS1 answers the question: "Is this the product that I think it is?".
In March 2022, we launched Verified by GS1 on gs1.org. This freely available tool allows anyone to make up to 30 queries per day. Designed to increase awareness, it helps retailers, marketplaces and brands better understand the benefits as well as visualise how the data is presented.