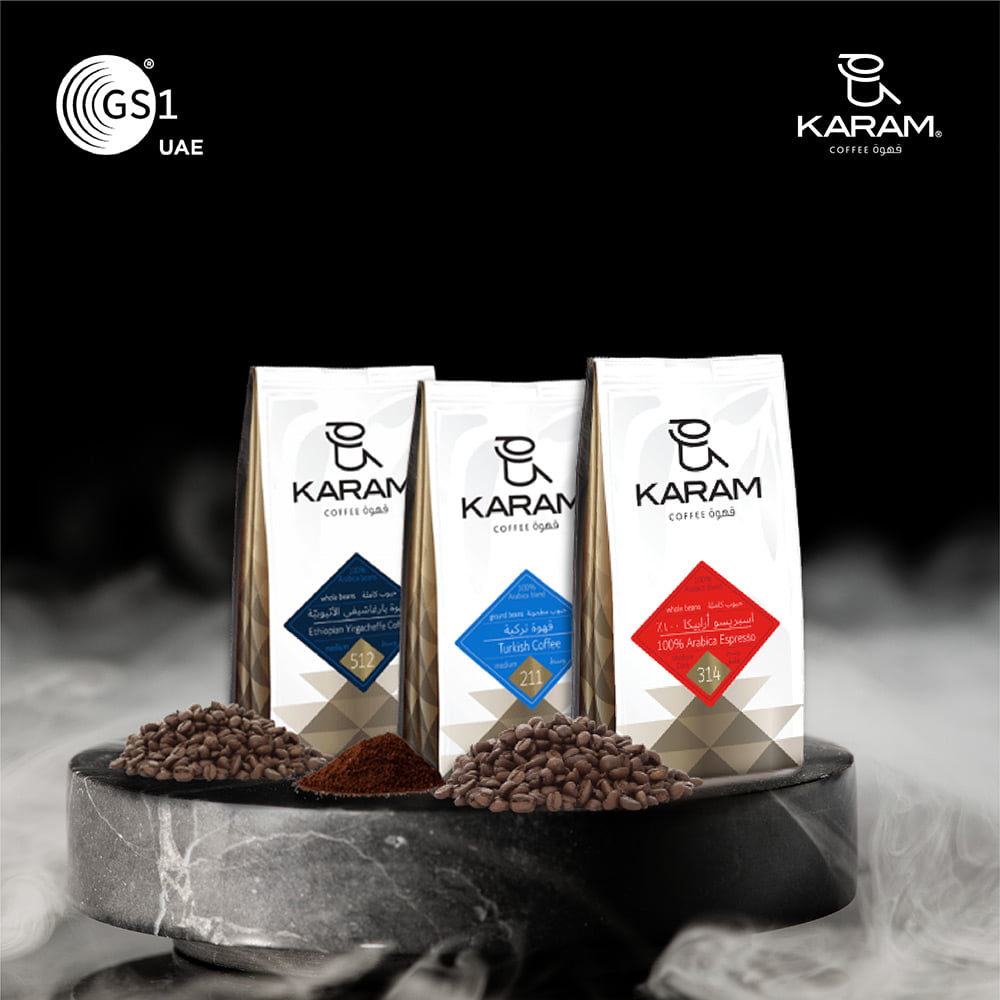 It is a delight to shine our member spotlight on a company that is driven by generosity, just as its name suggests.
Karam, meaning 'generosity,' has been a part of the company's culture since day 1, and they wear it with pride. Karam Coffee was born from a combination of passion and entrepreneurship, which led them to provide premium quality coffee products that are exceptionally distinguishable from others. From a superior blend to their limited-edition Single Origins, they assure that the brand's promise goes beyond roasting coffee for families and friends to enjoy. Better yet, they provide a unique coffee experience, no matter where you are.
Karam Coffee is a part of Karam Foods Industries Co. LLC. It imports and roasts gourmet coffee as one of the largest privately-owned coffee factories in the GCC. Established in 2013, Karam Foods is a member of Essa Al Ghurair Investment LCC and is located in Dubai, UAE. The company's coffee plant produces up to an impressive 16 tons of roasted beans per day. Their state-of-the-art roasting and packing facility and testing laboratory have created a path to reshape the coffee industry and set higher standards for coffee drinkers. Karam Coffee works closely with growers from across the globe and constantly strives to explore new ways of making coffee to share with their customers.

GS1 UAE is extremely pleased to support the efforts of the company in providing the best coffee experience in the industry served with true Emirati hospitality.
Read more about Karam Coffee here: https://bit.ly/3CdqvKh