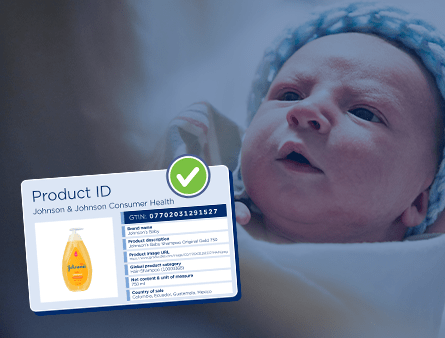 Industry continues to adopt Verified by GS1 to check company ownership and product information from a global, trusted source. In three new success stories we learn how industry has used Verified by GS1 to streamline business processes, correct data inconsistencies, and drive consumer trust by ensuring consumers are buying authentic products.
Click the links to read more about how Verified by GS1 is helping industry today:
Johnson & Johnson had inconsistent data quality for their consumer health products with outdated product information. With Verified by GS1, they can tackle those inconsistencies and provide more reliable product information for their customers.
For Hong Kong retailer PARKnSHOP, checking new product GTINs was a manual process taking many days. Now with Verified by GS1, they can complete that process in just a few hours while ensuring their product listings are accurate for customers to buy.
Using Verified by GS1, China Customs was able to validate the high volume and variety of products entering the country. This has led to faster border declarations and, fewer counterfeits, resulting in fewer errors, and improved compliance.