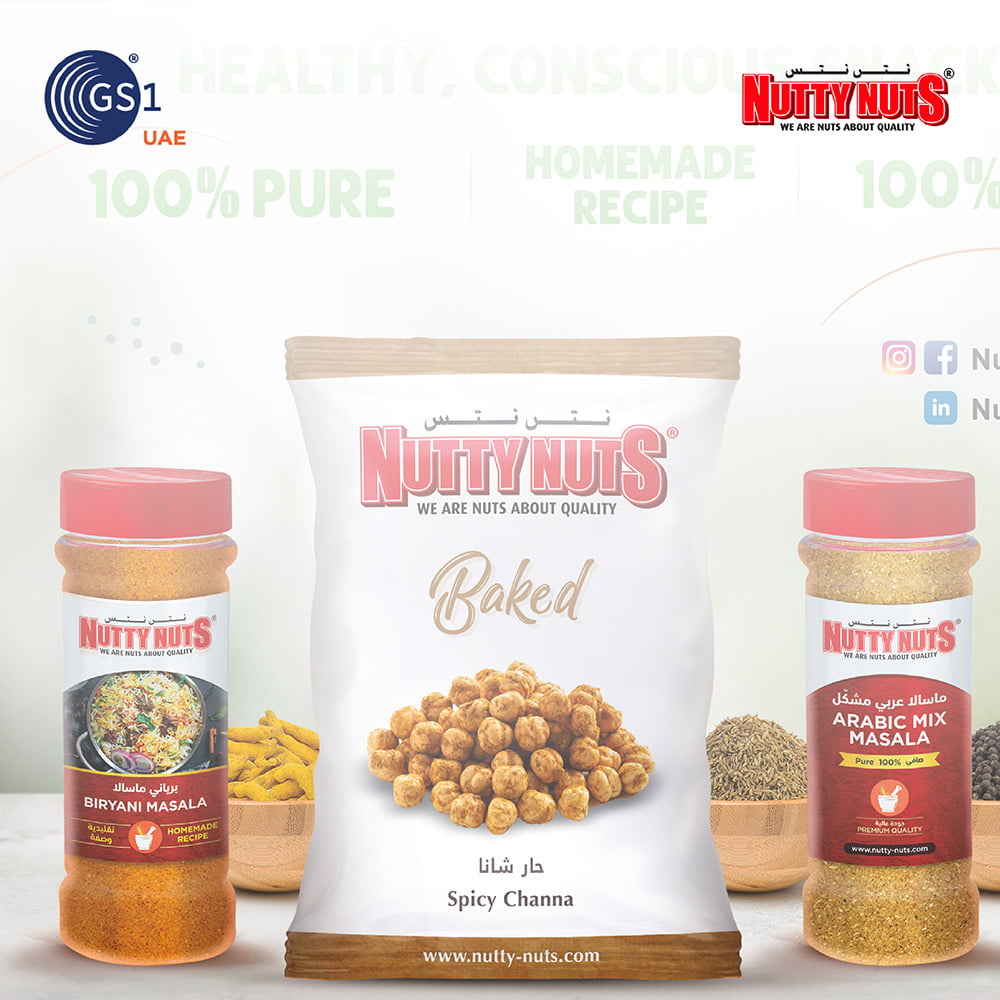 Nutty Nuts Foodstuff Factory is a 28-year-old company and a pioneer in the manufacturing, processing, packaging and re-packaging of nuts, dried fruits, beans, lentils, herbs, spices, dates and chocolates based in Dubai, UAE.
The company was the first in the country to introduce dry roasted nuts. Its philosophy and values strive to provide consumers with simple, pure, and nutritious products that are free of artificial flavours, colours, and preservatives.
We at GS1 UAE, are delighted to be a part of their success and are committed to supporting them in all of their endeavors through our services and products.
Find out more about Nutty Nuts Foodstuff Factory here https://bit.ly/3GyH2bS