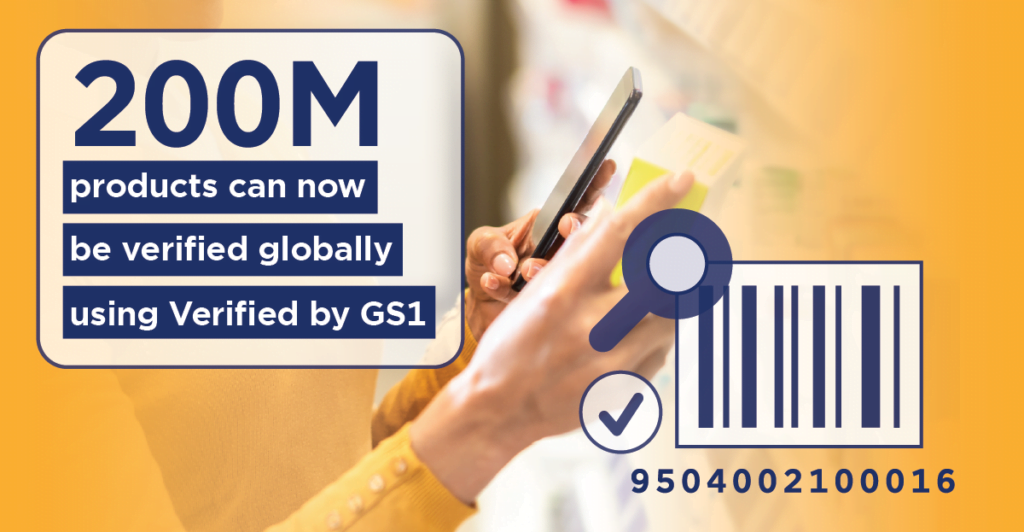 Whether in the physical world or digital world of e-commerce, it is foundational to ensure the unique identification of products so that data about these products can be shared seamlessly. The GS1 Global Trade Item Number (GTIN) – also known as the number in the barcodes on products – plays a pivotal role in the industry's digital transformation by connecting products to accurate data.
GS1 is pleased to announce a milestone – brand owners and manufacturers have successfully uploaded over 200 million Global Trade Item Numbers in the GS1 Registry Platform, setting a solid foundation for industry's goal to compile a registry of all GTINs in the market with the highest level of quality and completeness. When all physical products have a globally-unique identity, products can be represented as well in the digital world as they are in the physical world (stores, homes, etc.) – with benefits to the industry such as simplified listings, reduced time to market, more consumer transparency and reduced counterfeiting.
Try Verified by GS1 to easily check a product's identity
Verified by GS1 enables retailers, marketplaces, solution providers and more to verify product information from a global, trusted source. Over 200 million GTIN records can now be searched to answer the question: "Is this the product I think it is". In addition to the limited queries that you can try here, there are 46 GS1 Member Organisations you can work with to get deeper access to the service — contact a GS1 Member Organisation to learn more today.
A call to all industry stakeholders to fully leverage the capabilities of Verified by GS1!
Thank you to all industry members for the work done to date – let's continue to make progress on this critical initiative. We urge retailers and marketplaces to use the data to verify products in their catalogues and ask their brand owner partners to continue uploading GTINs into the registry via GS1 Member Organisations, focusing on ensuring the data is complete and of the highest quality. As always, GS1 is here with the training, tools and guidance to help.