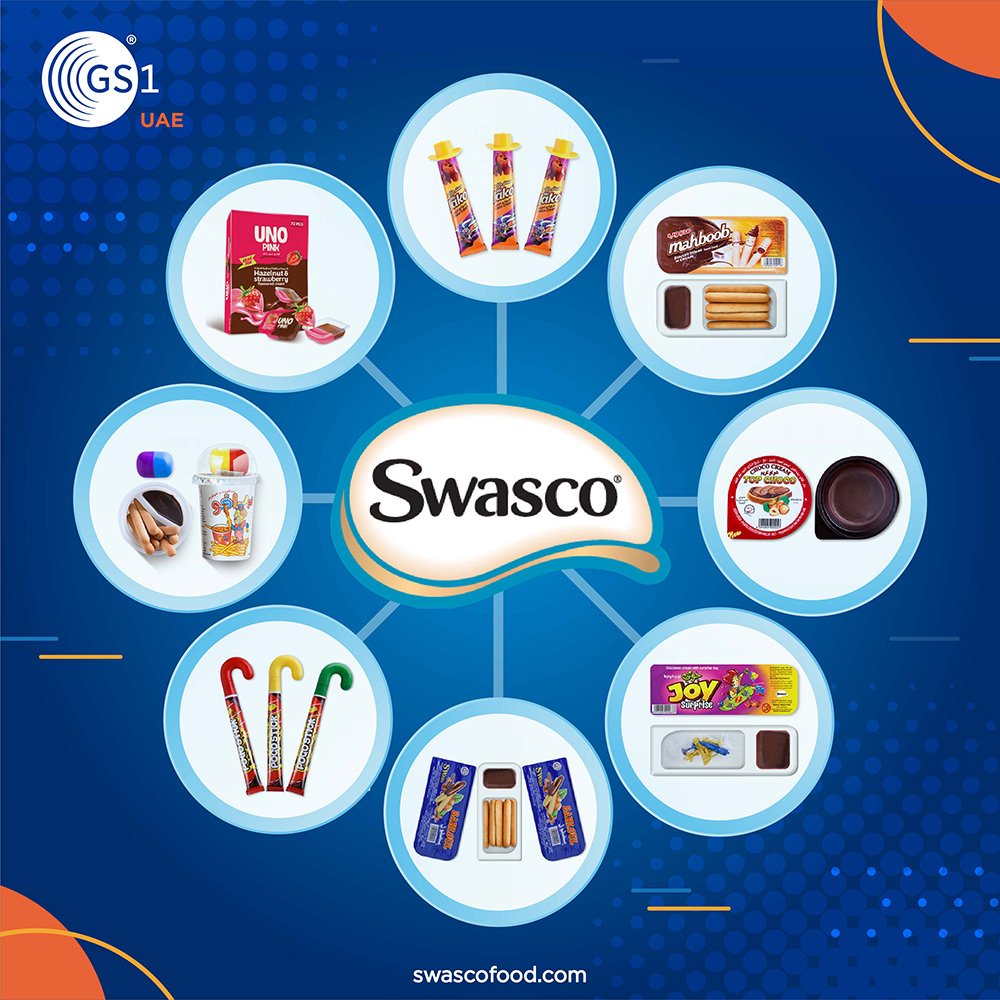 Swasco specializes in chocolates, chocolate spreads, and biscuits, among other goods.
The company has established its position as a leading candy manufacturer in the Middle East during the last five decades. It started operations in 1997 with a state-of-the-art manufacturing facility in the United Arab Emirates, intending to expand its business in the GCC markets.
Swasco secured the HACCP certification due to the company's sophisticated production facilities, demonstrating its commitment to meeting worldwide quality standards.
We at GS1 are proud to have them as our members and look forward to seeing them scale new heights with GS1 products and services.
Find out more about Swasco Food here – https://bit.ly/3rw00vC